Last year, Young Audiences piloted our very first 200-level Live SET (Sound Engineering for Teens) course. The students taking the 200-level course had already completed the first Live SET class, and were eager to learn more. A smaller instructor-to-student ratio meant that students had more one-on-one time with the sound board. Students also got to visit professional performance venues like the Keller Auditorium and the Crystal Ballroom. And, like all Live SET courses, the 200-level students ...
Who We Are
Young Audiences is a connector. We bring arts and education together by pairing talented teaching artists with schools and community programs. We know that students learn better when they have access to different methods of expression.
Students actively participate in music, drama, visual arts, dance and literary arts through residencies, performances, workshops and family arts nights.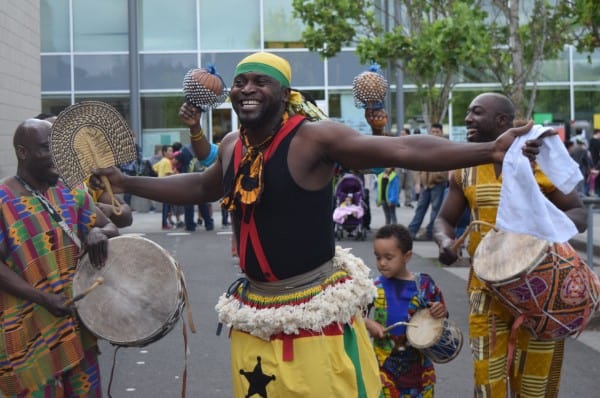 Okropong/The Obo Addy Legacy Project at Aloha-Huber Park