When Jan Robertson recruited advertising and public relations executive Meridel Prideaux to judge her daughters' elementary school art contest, she didn't expect it would launch a 20-year journey as a board member for Young Audiences of Oregon & SW Washington. But that's exactly what happened when Meridel introduced Jan to Young Audiences' then-Executive Director, Sarah Johnson. "It was love at first meeting," Jan recalls, "I promptly joined the board because I believed in the mission, and they served ...
Who We Are
Young Audiences is a connector. We bring arts and education together by pairing talented teaching artists with schools and community programs. We know that students learn better when they have access to different methods of expression.
Students actively participate in music, drama, visual arts, dance and literary arts through residencies, performances, workshops and family arts nights.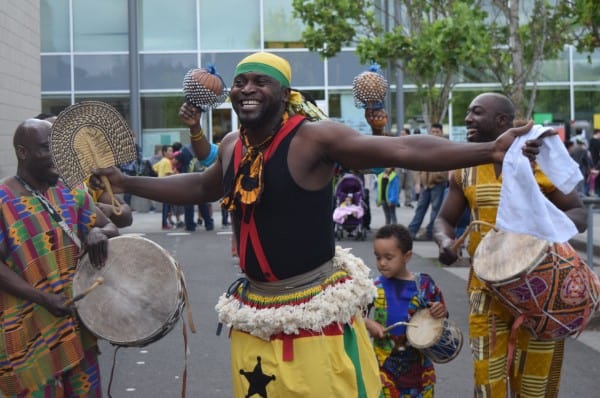 Okropong/The Obo Addy Legacy Project at Aloha-Huber Park