To attend the special dress rehearsal performance and reception for students and their families and friends, RSVP here. More information on the event page. Portland Gay Men's Chorus (PGMC) will be hosting the Beijing Queer Chorus (BQC) this month in the Chinese chorus's first public U.S. tour. This artistic and cultural exchange will feature several joint performances, including two concerts open to the public, a special dress rehearsal for students and their families, and a closed ...
Who We Are
Young Audiences is a connector. We bring arts and education together by pairing talented teaching artists with schools and community programs. We know that students learn better when they have access to different methods of expression.
Students actively participate in music, drama, visual arts, dance and literary arts through residencies, performances, workshops and family arts nights.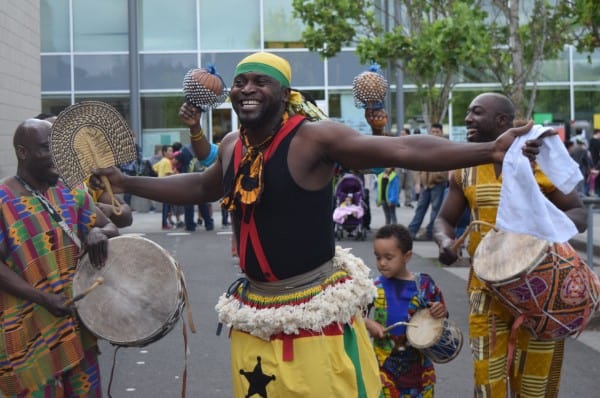 Okropong/The Obo Addy Legacy Project at Aloha-Huber Park