Bright Moments and the Camas High School Choir Friday, April 13 Doors 6:30 pm / Show 7:00 pm Portland Institute for Contemporary Art (PICA) 15 NE Hancock St, Portland $10 advance, $12 at the door Tickets at http://bit.ly/2IuBu5F On Friday, April 13, join Bright Moments and the Camas High School Choir for an unforgettable concert that explores the exponential advancement of human technology and the notion of human progress. This concert is a collaboration of the Camas High School Choir under the direction ...
Who We Are
Young Audiences is a connector. We bring arts and education together by pairing talented teaching artists with schools and community programs. We know that students learn better when they have access to different methods of expression.
Students actively participate in music, drama, visual arts, dance and literary arts through residencies, performances, workshops and family arts nights.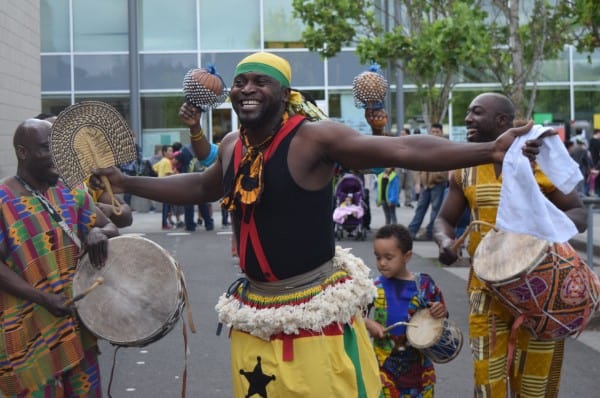 Okropong/The Obo Addy Legacy Project at Aloha-Huber Park