Since 1977, Young Audiences has been facilitating Run for the Arts jog-a-thon fundraisers for schools to support their arts. This year (17-18 school year) we are celebrating our 40th anniversary of Run for the Arts. We are proud to say that in that time, we have helped schools raise more than 17 million dollars for art experiences and supplies. One of the events most prized traditions is the annual Run for the Arts t-shirt, and t-shirt ...
Who We Are
Young Audiences is a connector. We bring arts and education together by pairing talented teaching artists with schools and community programs. We know that students learn better when they have access to different methods of expression.
Students actively participate in music, drama, visual arts, dance and literary arts through residencies, performances, workshops and family arts nights.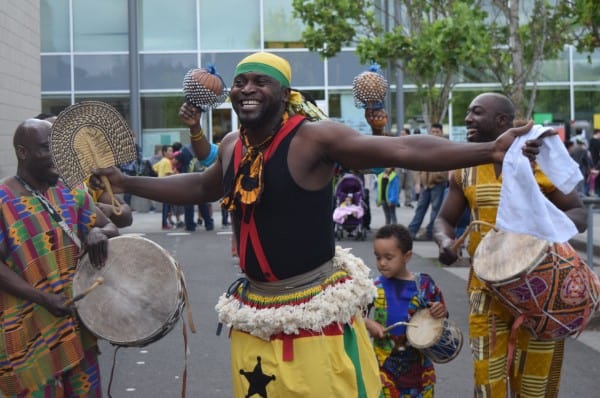 Okropong/The Obo Addy Legacy Project at Aloha-Huber Park