National Endowment for the Arts Chairman Jane Chu has approved more than $25 million in grants as part of the NEA's first major funding announcement for fiscal year 2018. Included in this announcement is an Art Works grant to Young Audiences of Oregon & SW Washington for its Teaching Artist Studio, a professional development program for teaching artists. The Art Works category is the NEA's largest funding category and supports projects that focus on the creation ...
Who We Are
Young Audiences is a connector. We bring arts and education together by pairing talented teaching artists with schools and community programs. We know that students learn better when they have access to different methods of expression.
Students actively participate in music, drama, visual arts, dance and literary arts through residencies, performances, workshops and family arts nights.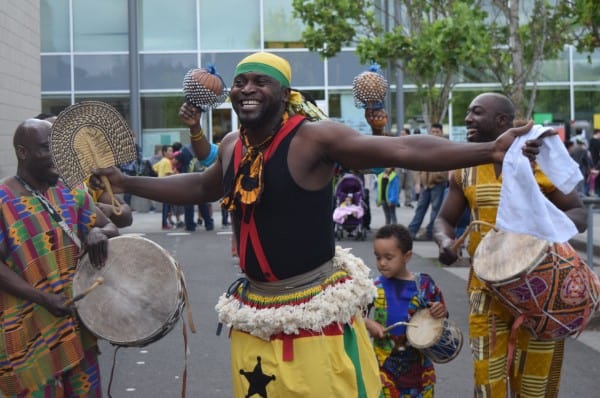 Okropong/The Obo Addy Legacy Project at Aloha-Huber Park