Chloë Hight's teaching artistry and artwork are driven by local landscapes and investigation of place. Through understanding and connecting to her environment, she explores a variety of techniques such as, weaving, natural dyeing, papermaking, printmaking, and more. She strives to engage children in collaborative forms of art making with a focus on process, material exploration, inquiry, and hands on learning. She enjoys seeing students discover their own creative voice through curiosity and discovery. With Young Audiences, Chloë's residencies ...
Who We Are
Young Audiences is a connector. We bring arts and education together by pairing talented teaching artists with schools and community programs. We know that students learn better when they have access to different methods of expression.
Students actively participate in music, drama, visual arts, dance and literary arts through residencies, performances, workshops and family arts nights.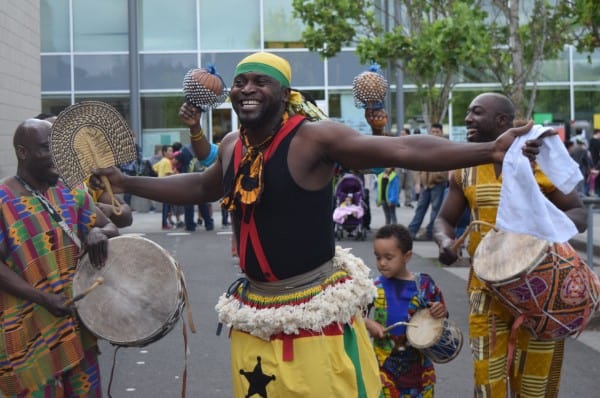 Okropong/The Obo Addy Legacy Project at Aloha-Huber Park