UPDATE: Voting is now closed. Check back next week when we'll announce the winner. It's that time of year again - it's the Young Audiences Run for the Arts T-shirt Design Contest! Vote for your favorite design below! Run for the Arts wouldn't be possible without the support of our sponsors. Thank you to Work for Art, Oregon Screen Impressions, Blick Art Materials, Whole Foods Market, and Living Room Realty for their continued support. Loading...
Who We Are
Young Audiences is a connector. We bring arts and education together by pairing talented teaching artists with schools and community programs. We know that students learn better when they have access to different methods of expression.
Students actively participate in music, drama, visual arts, dance and literary arts through residencies, performances, workshops and family arts nights.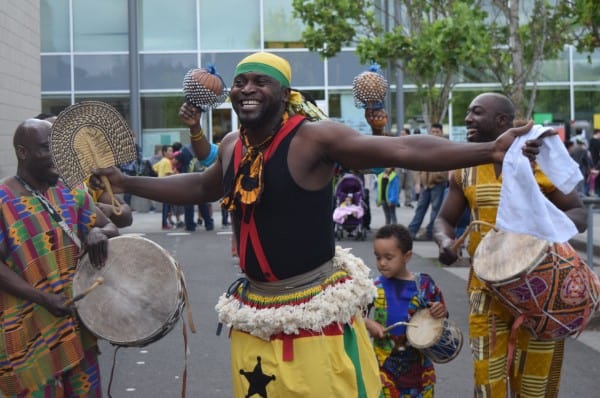 Okropong/The Obo Addy Legacy Project at Aloha-Huber Park