Live SET (Sound Engineering for Teens)
Live SET is an exciting program for high school aged students to get real-world training in the art and science of live sound engineering taught by top professionals in the field.
Students attend a series of 5 workshops on acoustics, gain, signal flow, setting up a PA system, etc. The sixth session is an all ages concert that is open to the public and fully run by the students.
This is a one-of-a-kind chance for young musicians, music fans, engineers, technical artists and creative types of all kinds to learn a valuable, interesting and employable skill – how to make live music and amplified audio sound its best in performance settings.
---
Live SET @ Mississippi Studios:
Sessions will take place over the course of three weekends October 28, 29, November 4, 5, 18, 19) at the locally renowned music venue Mississippi Studios. Top tier professional sound engineers Nalin Silva, Si Abraams and Molly Petit will serve as instructors. Each weekend students will take part in hands-on, in depth sessions to learn different parts of audio engineering. The program will culminate in a final, public concert fully engineered by the students.
Thanks to the generous support of funders, the Live SET tuition is fully scholarshipped, making it free to these students. This also makes the program competitive and not all applications will be invited to join.
What We Need:
We will have 10 spaces available this Fall. We are looking for students for whom Live SET could be a deeply exciting and empowering learning opportunity. This could be young musicians, those interested in music and the arts but not performing personally, aspiring engineers or any number of others. We are also looking for students who can attend all six sessions without conflict.
Dates to know:
10/09/17 applications due
10/13/17 Fall Cohort annouced
10/28/17 (Saturday): Hands on workshop
10/29/17 (Sunday): Hands on workshop
11/04/17 (Saturday): Hands on workshop
11/05/17 (Sunday): Hands on workshop
11/18/17 (Saturday): Sound check with bands
11/19/17 ((Sunday)): Sound showcase/concert (hrs approximately 10am-5pm)
Young Audiences is committed to serving students identified as undeserved by the state of Oregon, including those attending Title I schools or from traditionally undeserved minority populations and communities of color. Additionally, statistics show that the sound engineering trades in the US are over 90% male, so we are very interested in having a gender-diverse student cohort. We will prioritize seniors and juniors, and will also prioritize students who have applied before but not been accepted (making it worthwhile to apply even if you are in a younger grade).
If you would like more information about this opportunity or to be added to our email list, please let us know at liveset@ya-or.org.
---
Live SET @ Youth Music Project:
Young Audiences is excited to partner with Youth Music Project and offer Live SET in their beautiful Meteor Lounge venue. Registration is now open. Join us!

Registration is closed for this round of Live SET at Youth Music Project. If you would like to be added to our email list to be informed of upcoming opportunities, please let us know at liveset@ya-or.org.
---
Funding
Young Audiences is grateful to the following sponsors for their support of Live SET: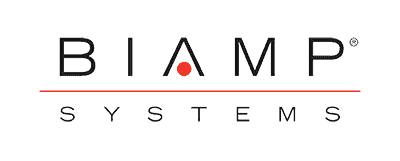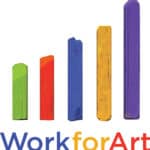 Mentor Graphics Foundation
Herbert A Templeton Foundation