Young Audiences of Oregon & SW Washington is thrilled to announce the expansion of its arts education services in Central Oregon. The nonprofit organization will begin its service expansion this school year by bringing Central Oregon artists into underserved classrooms in La Pine, Bend and Madras to engage students in filmmaking, nature journaling and more. Young Audiences of Oregon & SW Washington — which is celebrating its 60th anniversary and is the local affiliate of the ...
Who We Are
Young Audiences is a connector. We bring arts and education together by pairing talented teaching artists with schools and community programs. We know that students learn better when they have access to different methods of expression.
Students actively participate in music, drama, visual arts, dance and literary arts through residencies, performances, workshops and family arts nights.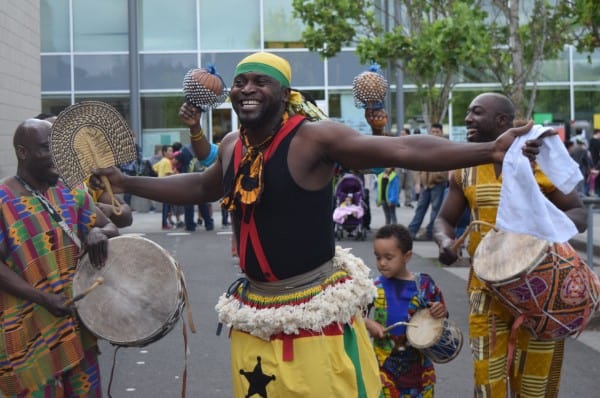 Okropong/The Obo Addy Legacy Project at Aloha-Huber Park