Directory
Staff Biographies
Cary Clarke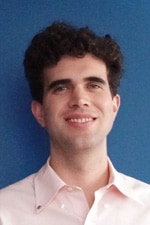 Mr. Clarke has been a dedicated champion of the arts, education, and community throughout his career. He served youth and their families as an English Language Learners (ELL) educator in East Portland's Parkrose School District and, as co-founder and co-director of nonprofit organization PDX Pop Now!, he worked to broaden young people's participation in and access to Portland's thriving music community.
Most recently, Mr. Clarke was the Arts & Culture Policy Director for the City of Portland in the Office of former Mayor Sam Adams, where he managed partnerships with local school districts, the Regional Arts & Culture Council, independent artists and arts organizations. He oversaw major initiatives including the creation of a dedicated public fund for arts education and access, and the implementation of an equity initiative to ensure that the full diversity of Portlanders receive the benefits of the arts in their communities. Mr. Clarke is a musician who has recorded and toured nationally, is fluent in Russian, and holds a B.A. from Yale University.
Deann Dufrene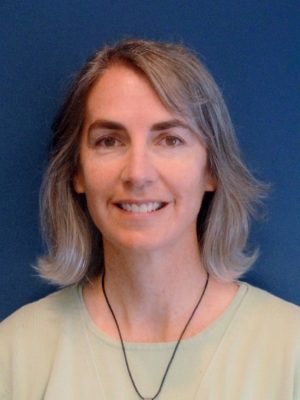 Deann is a teacher at heart. She has always believed that teaching is both an art and a science and those teachers that can skillfully combine the two, are the teachers that leave a lasting impression. Inspired by one such teacher, Deann entered the profession earning an Elementary Teaching Credential from California Polytechnic State University with an Art Minor. As a lifelong learner and artist, she continued her training at Oregon State with a Master of Education and Reading Endorsement.
Over the past 23 years, Deann has continued to challenge herself to blend the art and science of learning. She has taught 3rd, 4th and 5th grade, volunteered as an Art Literacy Presentor, mentored AVID students and tutored adults working towards a GED. In each new experience, she encourages students to take ownership of their learning and find creative ways to express their understanding. As an arts integration coach with the Right Brain Initiative, she will help teachers and artist blur the lines between their crafts to achieve lasting student experiences.
Tony Fuemmeler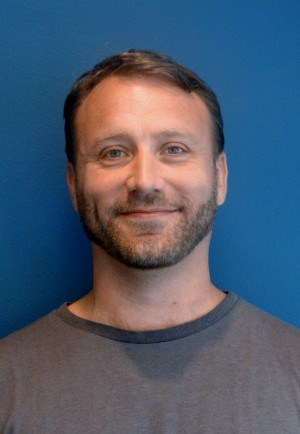 Tony has worked as a teaching artist for the last 16 years. A freelance mask maker, puppeteer, and director, he uses both visual and performing arts in his practice. Three years ago, Tony cofounded the Teaching Artist Studio at Young Audiences in Portland, Oregon to address the needs of development and community in the field. Tony has also taught arts-integrated residencies for multiple grade levels in both Portland and New York City Public Schools; after-school classes for multiple arts organizations and community centers; and skills based workshops for college students and professionals. With ETP Northwest, Tony assisted new teaching artists in developing curriculum for ACTive Voices, the high school residency program he established. Tony has also taught workshops for educators at the Portland Art Museum, Right Brain Summer Seminar, and Teach For India in Pune, India. He is a graduate of the Dell'Arte International School and the University of Kansas.
Catherine Hayes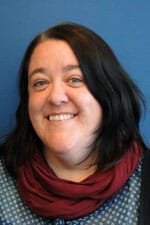 Catherine is an accomplished fundraiser in the political and non-profit arenas. Her track record of success includes holding an eight-year fundraising record for an Oregon statewide election. Catherine is passionate about connecting businesses, individuals and foundations with with the causes they care about to inspire growth and positive change. She brings over 15 years of experience in major gift solicitation, corporate engagement, direct response fundraising and event planning to her work at Young Audiences, where she directs fundraising strategy to increase program capacity. In her free time, Catherine fulfills her duties as professional assistant to Checkers Hayes, her incredibly adorable canine adopted from the Oregon Humane Society.
Brett Kimball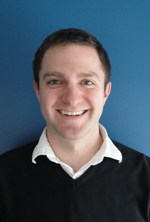 As the controller, Brett handles the financial side of things at Young Audiences. Originally from Eugene (Go Ducks!), he moved to Portland in 2006 and spent 10 years as an accountant for a small local CPA firm where he prepared corporate and individual tax returns and provided bookkeeping services to small businesses.
While not crunching numbers, Brett enjoys camping, water skiing, art, and web design. He is also a member of the David Douglas Soccer Club board and an assistant girls basketball coach at David Douglas High School.
Josephine Kuever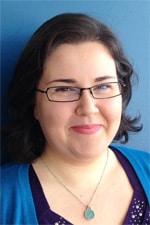 Music has been an important part of Josephine's life from an early age, starting with violin and then classical voice. She received her Bachelor's of Music in Vocal Performance from The Boston Conservatory and a Master's in Arts Administration and Certificate in Nonprofit Management from the University of Oregon. While she is originally from Northern California, Oregon has been her home for the past ten years.
As Program Operations Manager, Josephine assists over 200 schools each year with their arts planning and scheduling needs, manages the organization's database, and develops efficient systems to support Young Audiences' programs.
Maia McCarthy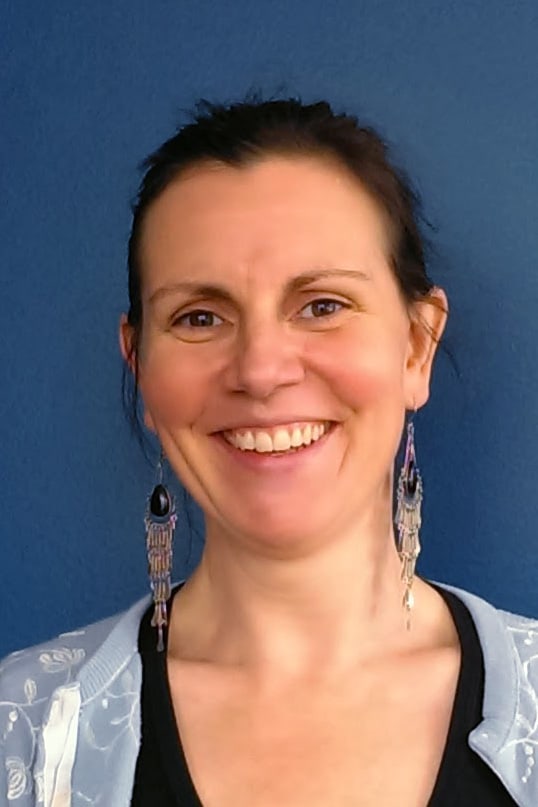 Maia McCarthy, Teaching Artist Specialist for The Right Brian Initiative, has worked as an actress, writer, teaching artist and teacher trainer. Maia had an "aha" moment as an educator when she realized she tapped the same skills working on a theatrical production that she used when training teachers toward excellent, value-based, culturally relevant teaching practices. Maia believes that all quality arts and educational experiences are borne from challenging and collaborative relationships founded on shared values and playful inquiry. Maia has worked with organizations such as Seattle Children's Theatre, The French American School of Puget Sound, and Profile Theatre in Portland. Most recently Maia spent 7 years with Growing Seeds Learning Community, the last four as the school's Director. She received her degree BFA in Acting, with a minor in Literature from NYU.

Ryn McCoy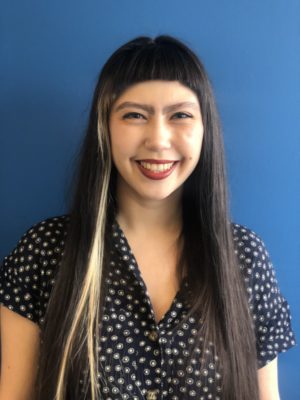 André Middleton
Andre Middleton is a native New Yorker that moved to Portland to attend college. He has many ties to the arts and music scene via friendships that stretch back for at least 2 decades. He is the Executive Director of Friends of Noise. Andre is a community activist on issues of inclusion and equity and a community connector within the arts. He is the producer of the youth led XRAY.FM program Friends of Noise Presents where youth dj's play the music that they want to hear and share. He's in his second term on the Board of Trustees for the Portland Institute of Contemporary Art, where he hopes to have a profound impact on their efforts to connect and share current and challenging art within a broad cross section of our fair city.

Koko Olszewski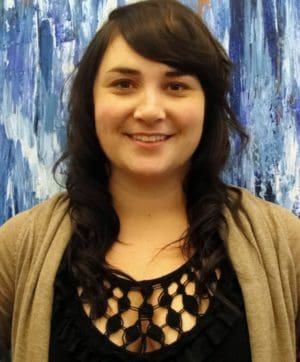 Koko Olszewski has long held a passion for art, education, and community engagement. Born and raised in Baltimore, Maryland, she received her BA in Art and Art History from St. Mary's College of Maryland with minors in Sociology and Education and her Masters in Teaching K-12 Art Education with endorsements in Special Education and Teaching English as a Second Language. After graduating, Koko moved to the west coast to complete two years of service with Habitat for Humanity as an AmeriCorps building giant, functional sculptures a.k.a affordable houses. During her time here, she worked with Evergreen and Mountain View High School as part of their Geometry in Construction program assisting high schoolers in applying their math skills to build a Habitat home. She also worked with Gallery360 in Vancouver to bring art programming to youth in the Evening Reporting Program. Following her time in AmeriCorps, Koko was a middle school site manager at George Middle School with Camp Fire. She has spent much time both in an out of the classroom finding ways to use art to connect and strengthen community and encourage conscious and engaged community members. She has facilitated several community projects in her short lifetime in Maryland and Oregon including quilts, murals, and other creative service projects with her most recent one being Beaverton's very first intersection mural on SW Sabin St. To her, art is a tool that can be used to help us better understand ourselves, each other, and the world. She believes strongly in the power of art to heal, empower, transform, and transcend boundaries. Koko is a strong advocate for art education that is accessible to all. When she is not engaging in arts education, she loves adventuring in the outdoors, dreaming up and planning new places to travel and petting as many dogs as possible.
Monica Parra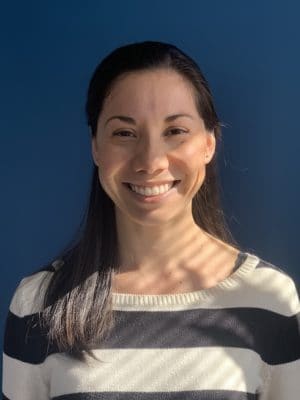 Monica Parra graduated from California State University Fullerton in 2011 with her degree in Dance. She continued her education in Early Childhood Education and lived and worked in Los Angeles as a professional dancer, preschool teacher and executive assistant for the non profit organization, Episcopal Service Corps. She relocated to Denver, Colorado where she worked with Colorado Episcopal Service Corps and Colorado Ballet as a teacher and Education Programs Coordinator. Monica is excited to be in Oregon, continue exploring her passion for the arts, education, and working with Young Audiences!

Kristi Riedel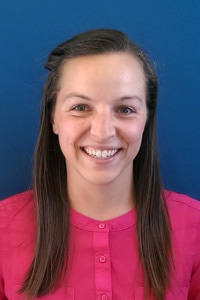 Kristi Riedel, the Programs Director for Young Audiences, is a Portland native with a great love for exploring other parts of the world.
Her career has focused on arts education in many different forms. She has been an administrator of arts outreach programs and a camp director for the Portland Children's Museum. She has been a teaching artist, bringing materials into local schools to integrate them into the classroom, and running workshops with other community organizations. Clay is her favorite medium both in teaching and in her own art.
She is an outdoor enthusiast and tries to spend as much time in the woods as she can while enabling others to do the same.
Jamie Shanahan
Jamie Shanahan has worked as a teaching artist and programs specialist in Oregon for over 10 years. She graduated from Smith College in 2006 with a degree in literature, and she is a poet, storyteller, blogger, essayist and musician. She has taught in public schools, private schools, military schools, jails, homeless shelters, and once, in a teepee in Whitehorse, Yukon. Her poetry chapbook, "Burn Site in Bloom," was released by Musehick Publications in 2017. Her secret talents include juggling, baking bread, and training her three large dogs.

Kim Strelchun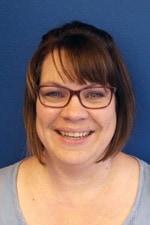 Kim Strelchun, The Right Brain Initiative Coach Team Lead, has devoted the last 15 years to education and arts advocacy. Kim gains her inspiration from her children Ali and Lucas who opened her eyes to the power of arts integration. She has worked closely with parents and educators in her roles as Parent Director at Creative Children's Center, Team Coordinator at Stand for Children, PTA President and Hillsboro School District Board Member. In her free time, she enjoys fusing glass, spending time with her family and watching live theatre. She received a BS in Social Sciences/Political Science from Portland State University. After volunteering with the Right Brain Initiative for six years as a Parent Advocate, Kim joined our coaching team in 2014.