For more than 25 years, Young Audiences of Oregon & SW Washington, in partnership with Far West Recycling, has supported arts programming in Beaverton School District elementary and middle schools.
Through this grant program, Young Audiences is providing a limited number of grants of up to $3,000 per school, for arts programming with Young Audiences teaching artists including: school-wide performances, classroom residencies, school community arts projects (e.g., entry murals, courtyard sculptures), and family arts nights.
Applications will be considered as they are submitted until March 1st. You can download an application by clicking this link.
If you are thinking about applying, please contact Josephine Kuever at josephine@ya-or.org or 503-225-5900 x231. She can provide you with more information about our programs and what might fit best at your school.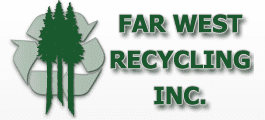 Thank you to our partners at Far West Recycling for their generosity in supporting this program!
Find more like this: Opportunities for Schools , Featured Post