Arts for Learning Northwest offers a variety of professional development opportunities that aim to address both parts of the teaching artist experience: artmaking and education. These events cover a variety of important topics for teaching artists, from current educational trends to logistical and health concerns, to the ongoing practice of engaging every student in the room.
Check back here for upcoming workshops Spring/Summer 2023
Previous 2022-23 Workshops
Saturday, February 25 | 10:30 am-12:00pm
Join activist, author, and creator of Queer Kid Stuff, Lindz Amer, for a professional development workshop all about working with gender-expansive youth in the arts. They'll talk through basic gender and sexuality 101 topics with kid-friendly definitions, go over LGBTQ+ inclusive classroom strategies specific to the needs of teaching artists, and end with an in-depth q&a!
Friday, November 11 | 1:00-2:15 pm
A Teaching Artist Studio Panel Discussion on Zoom
Teaching artists and their school based collaborators from across the state discuss the dynamics of a rich, meaningful artist/educator partnership and how that collaboration can deepen student experiences.
Friday, November 18 | 1:00-2:15 pm
A Teaching Artist Studio Panel Discussion on Zoom
Practitioners from the field of teaching artistry discuss the importance of and share approaches to creating a safe and welcoming learning environment. Topics discussed include antiracist and trauma informed care practices, social emotional learning and liberation education.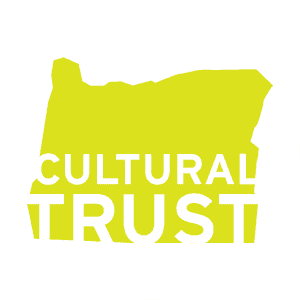 This program is supported in part by the Oregon Cultural Trust.