Teaching Artist Studio | 2021-2022 Timeline | Core Facilitators
Application Materials
Submit an online Application by EXTENDED DEADLINE 5:00pm, Monday, August 30, 2021. The requested materials contain both short answer and narrative questions. See the questions in advance here.
If you have any questions, please email tony@ya-or.org for assistance.
Who Should Apply?
You should apply for the 2021-22 TA Studio if:
You work actively as an artist (performing, visual, literary, digital…) and are interested in reaching students more effectively.
You wish for additional strategies to gauge the impact of your teaching work.
You believe in creating a safe and inclusive environment for all students in your classroom and would like to learn more tools in order to do so.
You want to connect with other Teaching Artists in our community for an exchange of ideas, strategies, and perspectives.
You can commit to the 2021-22 TA Studio schedule

, including attendance of zoom meetings, in-person classes, and completion of homework assignments outside of meeting time (about 1-2 hours per week).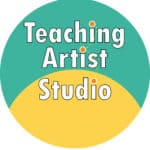 A Word About Our Focus
The TA Studio emphasizes building skills in lesson design, facilitation, assessment, and articulate collaboration with school partners. Please note this professional development does not focus on finding work, marketing of your teaching work, or similar economic concerns; nor is it an application to be on the YA Roster.
Cost
Our aim is to be a resource for the community of teaching artists around the state. We are not charging tuition for this program, though we do require a commitment to full participation.
We also recognize that many teaching artists work as independent contractors, and that even a program without tuition isn't "free". With the help of some grants and contributions we have received, we will be able to partially subsidize accommodation and meals during in-person meeting days.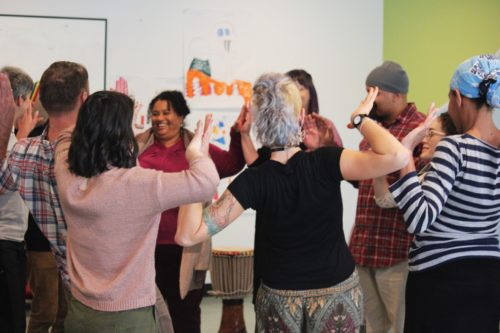 How will participants be chosen?
Participants will be selected using the following criteria:
Commitment to working as a teaching artist, as described here. The length of time as a teaching artist is not as important as a clear passion for working with youth in your medium.
A clear interest in professional growth and development as a teaching artist.
Interest in working in a collaborative community of learners.
Ability to attend the entire core course, cohort meetings, and final meeting day.
Attention will be given to identifying a cohort of teaching artists from varied media and experience levels as well as representation from multiple arts organizations, programs and diverse racial and cultural backgrounds.
Organizational Support
If you are an arts/cultural organization and would like a workshop for just your staff of teaching artists, contact us for a consultation.
Teaching Artist Studio | 2021-2022 Timeline | Core Facilitators