[Jump to Silent Auction Packages]

We are still adding items! Check back for newly added experiences, travel packages, and a few local items featuring the best Portland has to offer.
Live Auction
Brunch for 40 at Barlow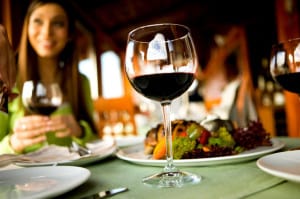 Get ready for an a once in a lifetime party. Bring together 40 of your closest friends for a hosted private brunch at Barlow. Enjoy a menu featuring brunch favorites with a twist, like a blackberry Montecristo grilled cheese; beignets with raspberry coulis; and lemon poppyseed crepes with lemon curd and blueberry creme. You'll keep the conversations (and drinks!) flowing with a mimosa, Bellini, and Bloody Mary bar.
---
Exclusive Party at Holocene
Wow your friends with an exclusive invite-only party at Holocene, a vibrant music + arts venue, nightclub and events space in the core of inner-SE Portland. Since the summer of 2003, Holocene has been hosting touring acts from folk to minimal techno, Portland's own most exciting musicians, unforgettable dance parties, and all manner of arts and multimedia parties — and now you can design your own event, complete with beer, wine, and catering. Send out classy handwritten invitations with calligraphy services provided by Mara Zepeda.
---
A Week in France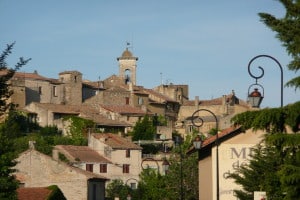 Escape to the French Countryside! You'll have the chance to completely unwind with a week in Châteauneuf-du-Pape, a town in the Provence-Alpes-Côte d'Azur region in southeastern France. Situated on a quiet, very narrow side street, the village house is just a stone's throw from the bustling center of this legendary wine town. This package includes two bottles of French wine to enjoy at home.
---
Six Months of Arts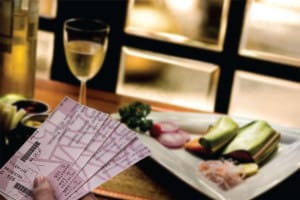 Choose from one of two packages offering the best of Portland's great performing arts! Your calendar will be sprinkled with dramatic delights all year including tickets to shows at Portland Center Stage, Portland Opera, Artists Repertory Theatre, Oregon Symphony, Third Rail Rep, White Bird, and more!
---
Oregon Wine Country Excursion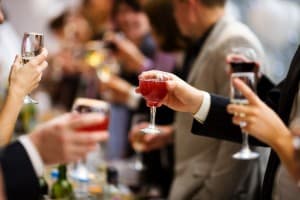 Get ready for a day of wine tasting for 6 in beautiful Yamhill County! Gather yourself and 5 friends for tastings and sights at WillaKenzie Estate and Sokol Blosser Winery—two of Oregon's best and most beautiful vineyards. Keep your wine bliss going with a case of wine to enjoy after your adventure.
---
Timbers Experience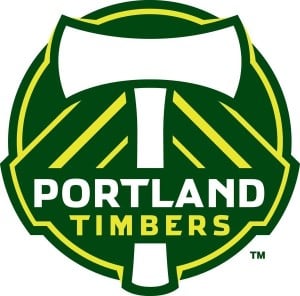 RCTID! This is the package for all you die-hard fans in Soccer City USA. Get ready to take in the game with four tickets to a Portland Timbers home match and an exclusive post-game meet and greet with a Timbers player. Show off your Timbers pride with four scarves, and a signed team jersey. To top it all off, score extra points with your child by snagging a visit from a Timbers Joey to their classroom!
---
Thorns Experience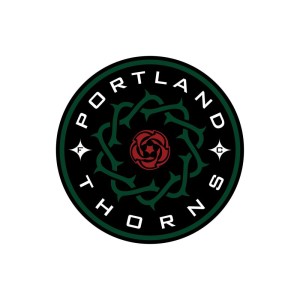 In their first two seasons, the Portland Thorns have made a big impression on the NWSL—winning the inaugural championship game and setting Portland soccer fans on fire. When you take home this package you'll receive four premium tickets to a Portland Thorns home match, with access to the KeyBank Club lounge, four exclusive post-game autograph passes to meet some players after the game, and a signed team jersey!
---
Winterhawks Party for 10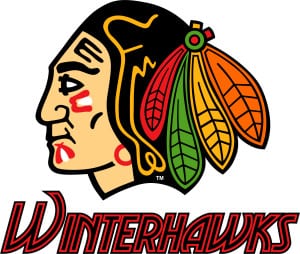 Have you dreamed of having a moment in the spotlight, zipping around the Winterhawks ice? Now you can, with an exclusive Zamboni party for 8, including a private on-ice ride for your party during the game. This package also includes 8 VIP Club or 100 level tickets, and each of you will leave with memories of Zamboni thrills and a special Winterhawks gift.
---
Silent Auction
Festival Fest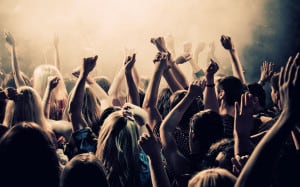 Nab this package and automatically score passes to some of the most exclusive festivals that Portland has to offer. This package includes 2 tickets to the Bridgetown Comedy Festival, 2 tickets to a taping of Live Wire! Radio, 2 weekend passes to MFNW, Crystal Ballroom tickets to An Evening with the Led Zeppelin Experience; the sold-out Glass Animals show, and KIMBRA.
---
Pickathon Passes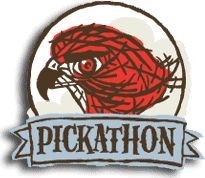 Celebrate great music with 2 weekend concert & camping passes for adults for Friday, Saturday, and Sunday of the festival. Kids under 12 are free, so the whole family can rock out all weekend. Top off the weekend with a brand new pair of Danner boots.
---
Wine & Cheese Tastings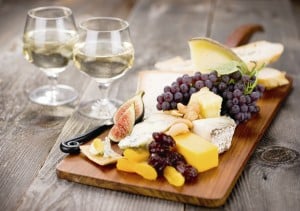 For all of our wine and cheese fans, we have several packages featuring wine tastings from some of the best vineyards and wine shops in Portland, including Willamette Valley Vineyards, World Class Wines, and Oregon Wines on Broadway. Plus build out your cellar with mixed cases of exclusive bottles hand-picked to go with each package!
---
Serenity Now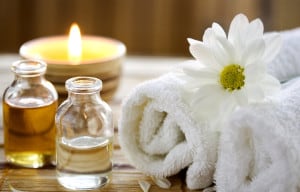 Breathe in, breathe out, and feel your troubles fading away! Center yourself with 5 free classes at The People's Yoga, then take a break with a gift certificate to Tea Bar.
---
Stand Up Paddle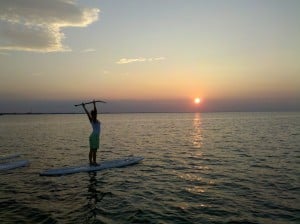 Have you always wanted to see the river in a new way? Here's your chance. Gather up a group of 4 for a Stand Up Paddle lesson, then sneak away from your friends for a 1-hour massage provided by Danielle Lanier, LMT.
---
A Night With the Blazers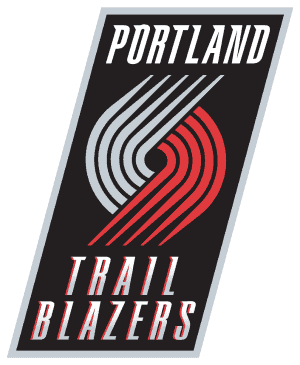 Snag a pair of tickets on the 100 level to a Trail Blazers game. Winners will have a choice from three games during the 2015-2016 season, once the schedule is determined. Start off game night with a dinner at Dr. Jacks, within walking distance of the Moda Center!
---
Co·ffi·ci·o·na·do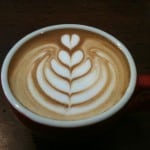 Are you a fiend for caffeine? Sample the best of Portland's coffee with three of your friends on a Third Wave Coffee Tour. Relive the memories (without the walking) by enjoying the aroma of home-brewed Stumptown coffee, sipped from a pair of Stumptown mugs.
---
Film Fanatic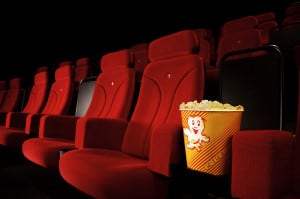 Are you a film buff? Make this a year of more movies! Enjoy tickets to the Hollywood Theater, 10 tickets to the NW Film Center, 4 tickets to Cinema 21, and 4 tickets to Academy Theater.
---
Restaurant Gift Certificates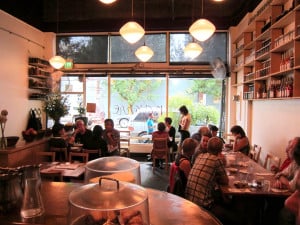 Enjoy the best of Portland's foodie scene with gift certificates to some of our favorite restaurants in town!
---
Family Packages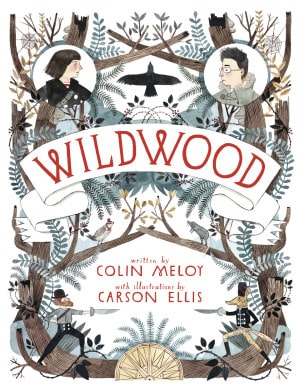 Our family packages feature family memberships to OMSI and the Portland Children's Museum, dessert gift certificates, and signed copies of CDs by Young Audiences teaching artist Mo Phillips. One package will also include copies of each of the Wildwood Chronicles books signed by author Colin Meloy and illustrator Carson Ellis, who transformed Portland's Forest Park into something magical.
---
Custom Jewelry by Lolabelle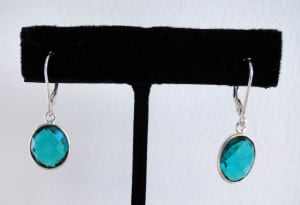 Choose from three different packages featuring handmade pieces from Portland's own Lolabelle Designs. Each of these would make a great present for a special someone in your life — or do a little shopping for you and treat yourself.